Independence Day Viewing
July 2, 2011
This is a repost from last year's July 02 entry – and I thought it might be helpful this year, especially with Netflix doing so much more instant viewing now. We LOVE 4th of July with all its historical significance and majesty. But since we did the fireworks last weekend, this year might be spent on the home and movies. The boys are going to see Transformers3 with Daddy during the weekend at some point, we're going to get a new-to-us playscape to put in the backyard for the boys, I'm hoping I will be spending it stocking my new fridge, and getting a new disposal put in. In my free time, I'm going to be huddled up with Netflix, catching up on my favorite Independence Day movies. These are in no particular order of preference or quality or accuracy…just a list of my favorites for the holiday.
I love Independence Day! The 4th of July is the epitome of an American Holiday – food, fireworks, fun in the sun, and I'm gonna spend it indoors with Netflix.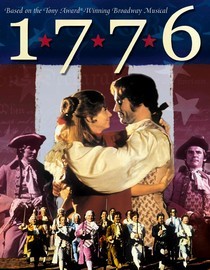 1776 I can't believe I hadn't seen this movie until last year, and loved it. It's long…it's a musical…and it's a different John Adams than I'd been introduced to in the HBO series, but I loved it. It's a funny and wry look at the Founding Fathers views on WHY we should claim our Independence while being absolutely serious in its intent. Benjamin Franklin is hilarious in this Broadway adaptation. The movie is set during the Continental Congress' debate then draft of the Declaration of Independence. I only saw it for the first time last year, and it has instantly become a classic for me!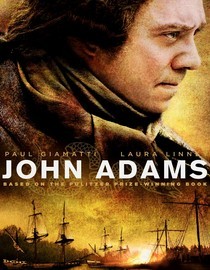 John Adams Starring Paul Giacometti, this HBO film series is one of my favorite movies ever. John Adams is my favorite Founding Father. The mini series tackles John's life beyond just the Continental Congress and the formation of our new nation, but also gives us a glimpse into his life with Abigail, their children, hardships of the time, the war, and the rest of his life, not just that time in Philadelphia, but the also the time he spent in Europe. Paul's thoughtful performance of John Adams brings a man to life that I admire. I can't wait until the boys are old enough to be able to watch it and for us to incorporate it into our History studies.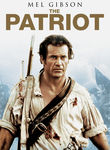 The Patriot Yep – I know, not the most accurate of Revolutionary films, not the best acted of Revolutionary films…but still one of my favorites. You gotta love black teeth tea for courting couples !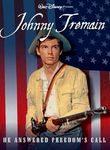 Johnny Tremain The story of a boy who becomes part of the Sons of Liberty and is involved in the Boston Tea Party and Paul Revere's ride, is perfect for the 8-12  crowd, but I like it, too.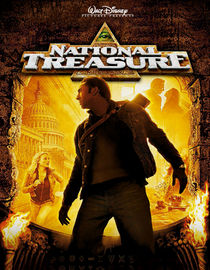 National Treasure – yes, yes, I know. Another not so accurate movie about the era, but it's a darned fun movie, and right up my alley for fun movie viewing. This is one of my favorite time periods in history, and especially American history, and the movie just make sit all fun for me!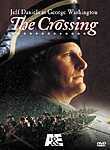 The Crossing – Jeff Daniels portrays George Washington in this story of the crossing of the Delaware on Christmas night..a turning point in the Revolutionary War.
And last, but not least, this non-period piece…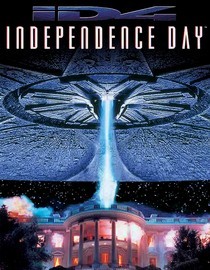 Independence Day. This was the first movie Russ and I saw together (well, really it was Jumanji the weekend we met, but this was the first 'us' movie).  I had flown into Tampa to see him and meet his family, and we went pretty much from the airport to the theater to catch this. It's the age-old story, America being threatened by a tyrannical country, and the 'tea party' underdogs saved the day and created a new country! Besides, Bill Pullman makes a great President, Brent Spiner (Data from STNG) is a fun surprise character as the wacky scientist, and Will Smith is just awesome. Fun flick. I watch it just about every time it's on television LOL.
My friend, Anna, posted this on her Facebook last year, and I thought it was a perfect salute to Independence Day:
"I would like to thank Jefferson for writing the Declaration of Independence, Washington for leading a rag tag group of volunteers to defeat a powerful army and Pullman, Goldblum and Smith for using an Apple laptop to defeat the scary alien force that attacked."
Then we have movies/documentaries for the kids: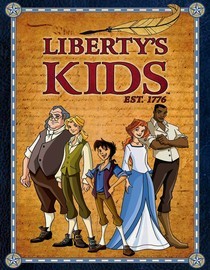 Liberty's Kids – a favorite series for our boys and I to watch that takes historical events and makes them a little more accessible in a fun mystery format. It was made by PBS.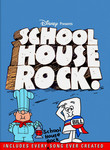 Schoolhouse Rock. All that needs to be said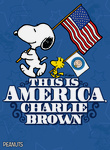 This is America, Charlie Brown!
There are a ton of films like Yankee Doodle Dandee, Mr. Smith Goes to Washington,Band of Brothers, Roots, Born on the 4th of July, The Music Man, Forrest Gump,  Fighting Sullivans, as well as  other patriotic, rah-rah movies about America and American that would make good viewing this weekend! And there is a plethora of documentaries available for the time period. If you have Netflix…instant viewing rocks! We've seen so many documentaries this way! A&E is probably also a great channel to watch this weekend if they are doing an Independence Day focus on their Biography series.